Download
Installing Flatpak from Flathub
See project page installing info information here.
Installing from your OS repository
The easiest way to install Flowblade is using the version in your OS repository. The downside is that the version available may not be the current latest release. Contact your OS to get latest Flowblade included in repositories if not already available.
Installing Development Version
Flowblade is currently a 100% script application, and all the dependencies should be available in popular distributions, so in most cases it should be possible to install and run Flowblade without compiling anything.
Developer version may however be unstable or have new dependencies.
To install repository version you need to install git and pull from the project Github repository.
Additional information here.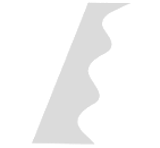 Windows and OS X are not supported. Flowblade has focused on providing the best possible experience on Linux and other free platforms.